Let's face it. 2020 has been a rough year and its only half over. My friends and I have been Zooming and texting and generally checking in on each other and the message is always the same, "Are you OK?"
Well, we're not OK. And maybe that's how it should be until things change. But, even the most dedicated front-line workers and tireless activists need some downtime. Dealing with the double-whammy of COVID-19 while having to face the ugly reality of racial hatred in this country means we need a calm and safe place to recharge our batteries. For most people, that place is home. 
We were planning to do a post on how to create a vacation vibe at home this week, but suddenly, pretend travel seems like it should take a backseat to creating a physical, emotional, and psychological oasis at home. Here's our take on how to do that: 
DECLUTTER. Having too much stuff out in the open creates "visual noise" which stresses me out completely. Do whatever you can to reduce the clutter and only keep things out that you need or like to look at. Close cupboards, straighten out closets, empty drawers and throw out/donate/sell anything that you don't use or need regularly. If you can't throw it out, at least group similar things together, so you can find them easily. Organize things neatly in small boxes or by color. I find Uniformity and repetition can be truly calming. Whatever works for you to dial down that visual noise. I'm not a minimalist, but less stuff really does allow more space to breathe and relax.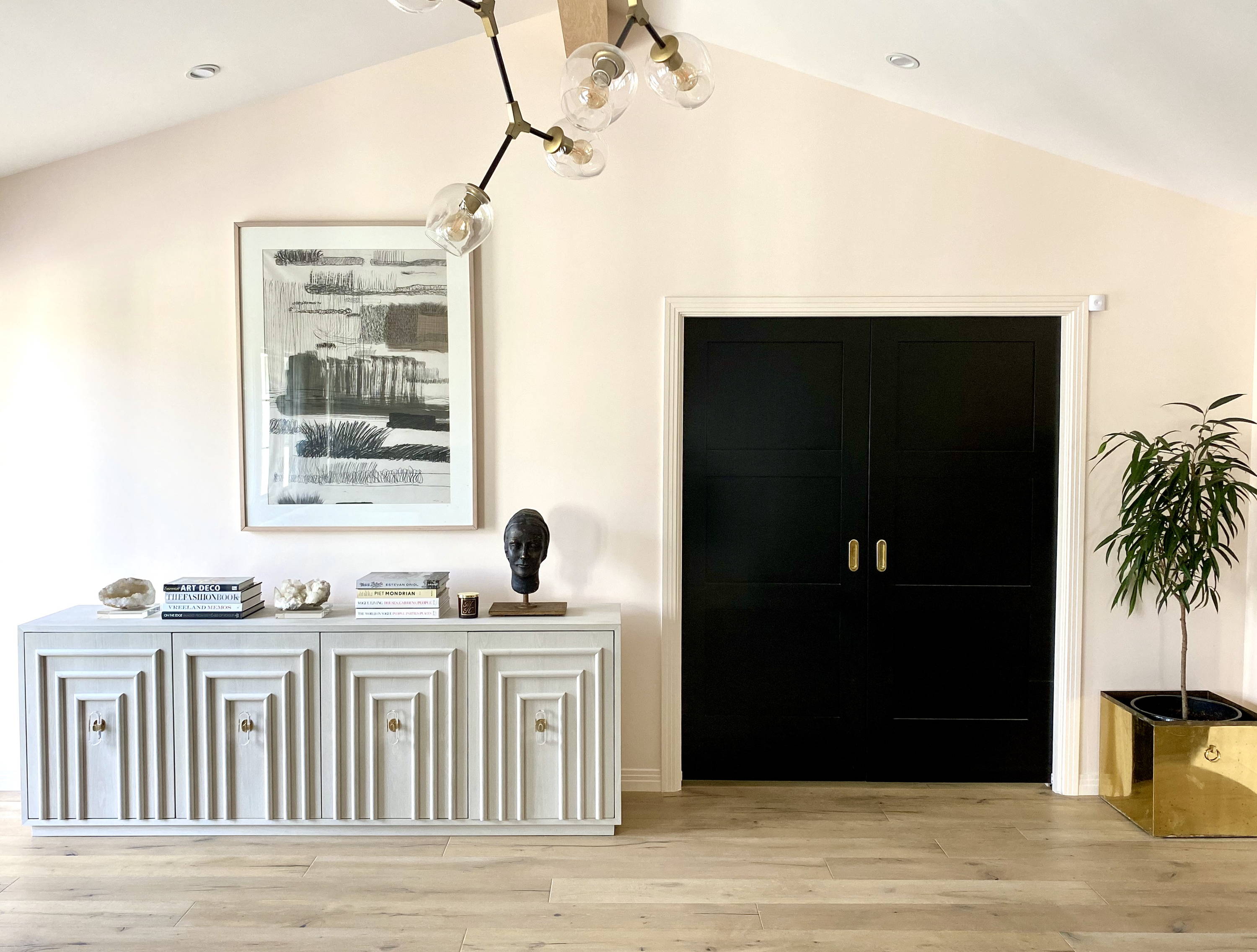 WATER FEATURE. I can't believe I'm going to say this but have you ever considered an indoor water feature or tabletop fountain? I know, I know, indoor fountains sound about as tasteful as clear vinyl sofa covers but stay with me. The sound of moving water scores major Feng Shui points and has a universally calming effect. And, yes, you can find tasteful ones now for almost any budget.
We bought a large (outdoor) fountain for The Ponderosa, and it was so good we bought two more! I love listening to the sound of water when it's quiet and am thankful for that sound which (nearly) drowns out the helicopters at night and makes our home feel like an oasis. I want one of these indoor versions now!
COLOR. You already know this, but color has a very real effect on your mood and overall well-being. Even if you loathe "feature walls" (totally feel you) and usually shy away from strong color, a subtle tint can totally change a vibe at home. If you're a "white walls everywhere" person, consider adding a subtle pink or yellow to warm it up. It does wonders by candlelight and if you're lucky enough to get natural sunlight, it'll make the whole room bask in a warming glow.  
If your space is naturally dark (been there, too), consider embracing it! A small space can actually feel larger in a darker hue because the corners "disappear" when you paint the whole thing in one, uniform color. Instead of cold and cramped, a dark hue can feel intimate and cozy.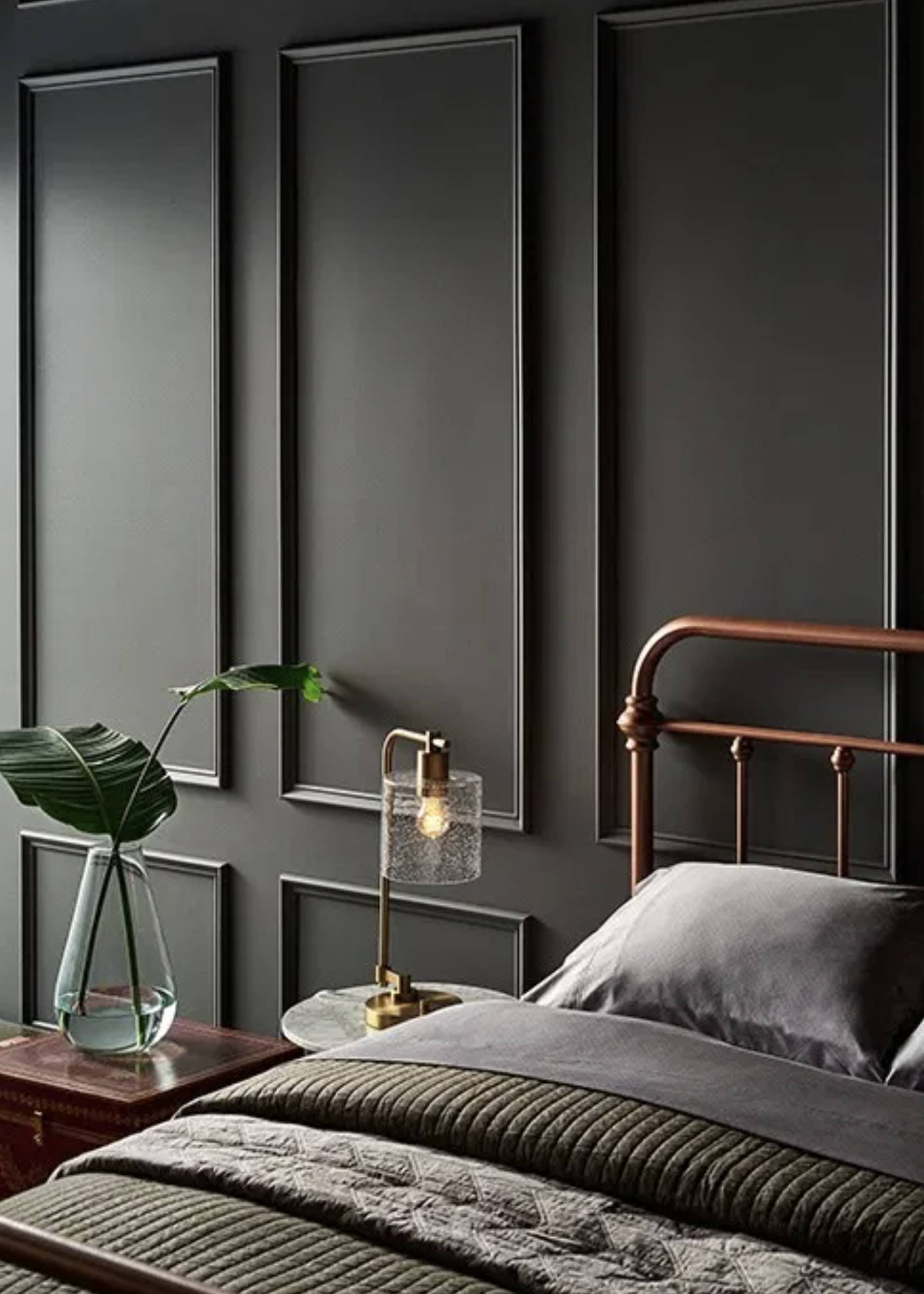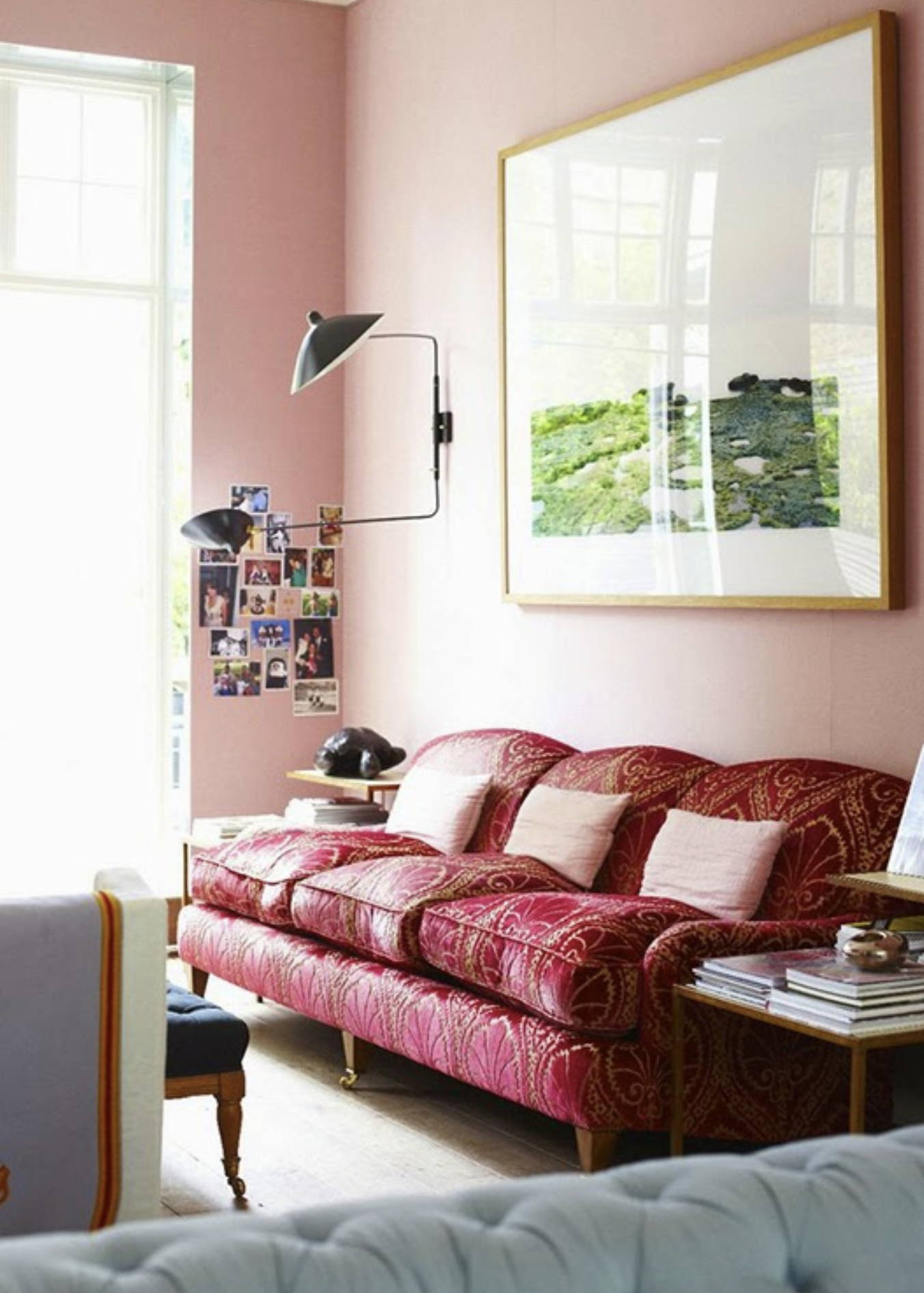 EYE CANDY. We were renters for years, which meant we were super limited in the things we could do to customize our home. My salvation was creating little "moments of joy" around the house. The legendary Vogue Editor, Diana Vreeland famously said, "The eye has to travel." Give it something nice to land on.  
FAMILY PHOTOS. Get those photos off of your phone and onto your walls (or into a frame)! Quarantine and social distancing can make us all feel a bit disconnected from our friends and family. Putting up photos of loved ones and happy memories will make you feel more connected and remind you that you're not really alone. I grabbed a bunch of the inexpensive frames from Wayfair to create a family Gallery Wall in our kitchen and I love it!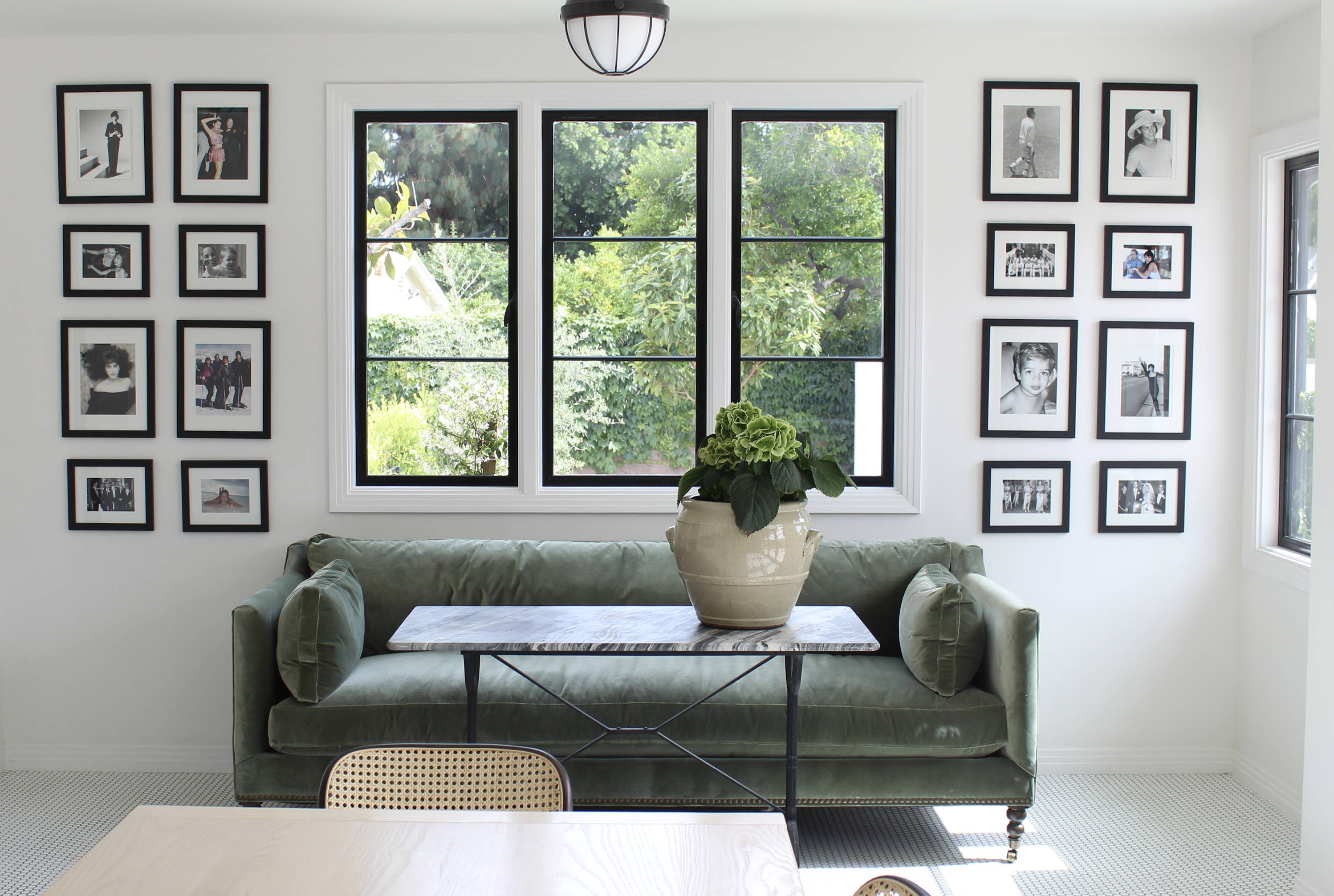 PLANTS AND FLOWERS. No View, no problem! I think a window (even one facing your neighbor's building) that's surrounded by plants is a nice view. If you can't keep a plant alive, try cutting fresh greenery from a tree or shrub. Fresh cut flowers are lovely, but expensive. I prefer living ones in pots (Hydrangea and Orchids are my favorites). Plants and flowers breathe life into any room, help to purify the air, and generally raise your spirits!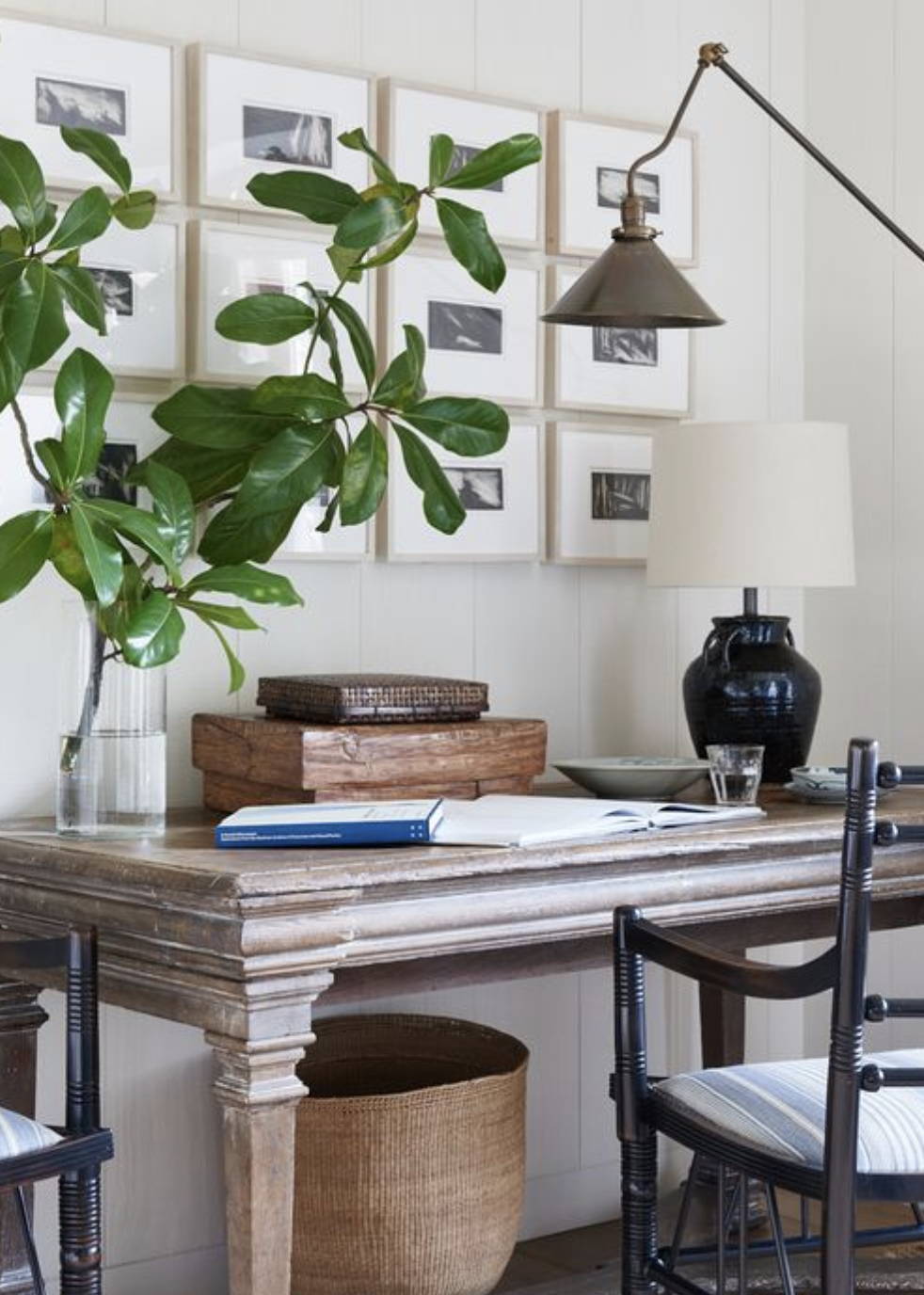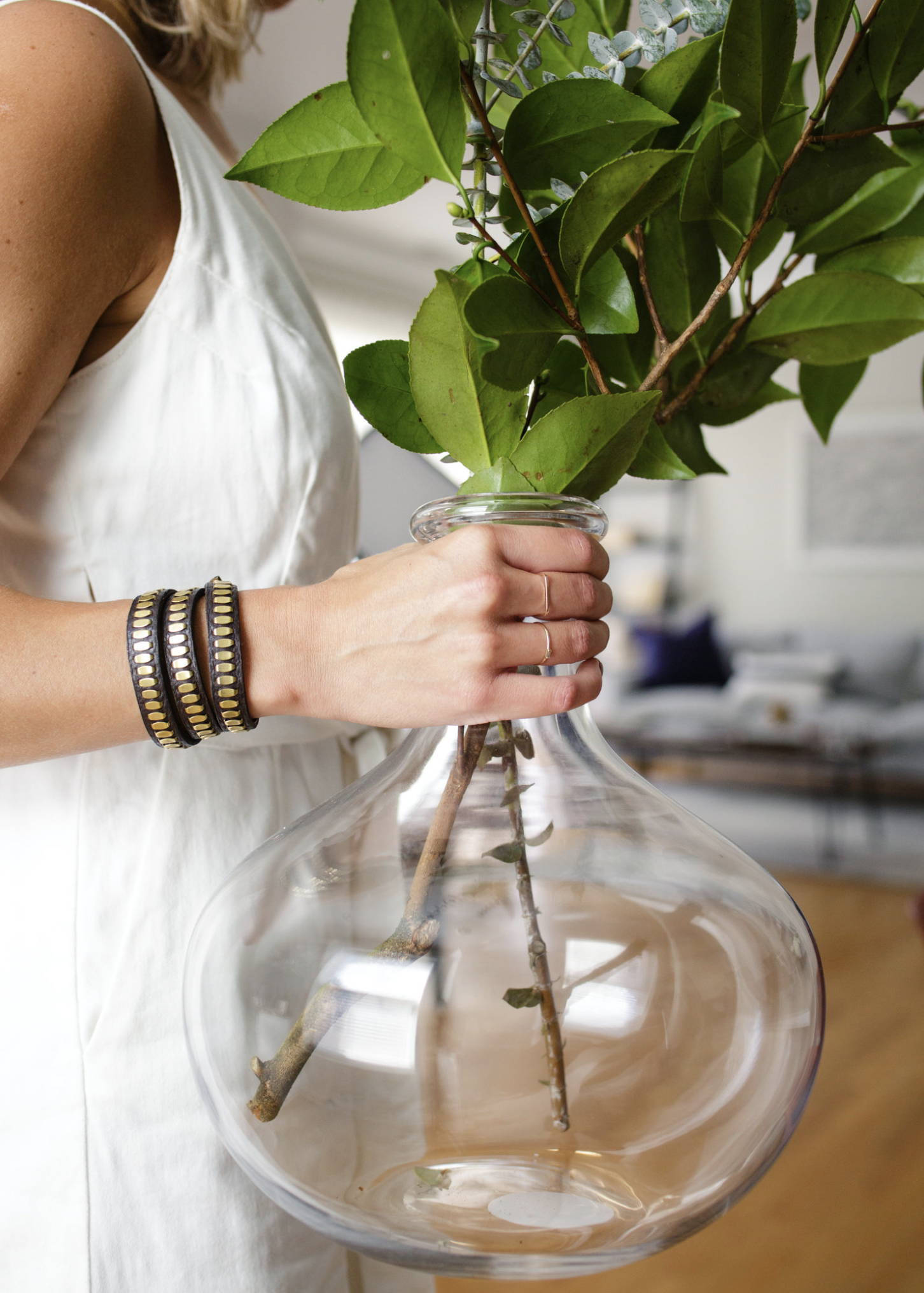 CANDLES AND SCENT. Scent is a huge influence on mood. Nothing can lift your mood or create an instant atmosphere like fragrance. A beautifully scented candle is a natural multi-tasker in the Zen department. It creates a warm, flickering glow and it throws a beautiful scent. Get a soy-blend candle, because paraffin candles emit more carcinogens into the air when they burn. Reed Diffusers are a great alternative to candles in spaces where candles are a no-go (think closets, offices, and nurseries). I like to use both a candle and a matching diffuser wherever I can to boost the scent when I'm not burning the candle.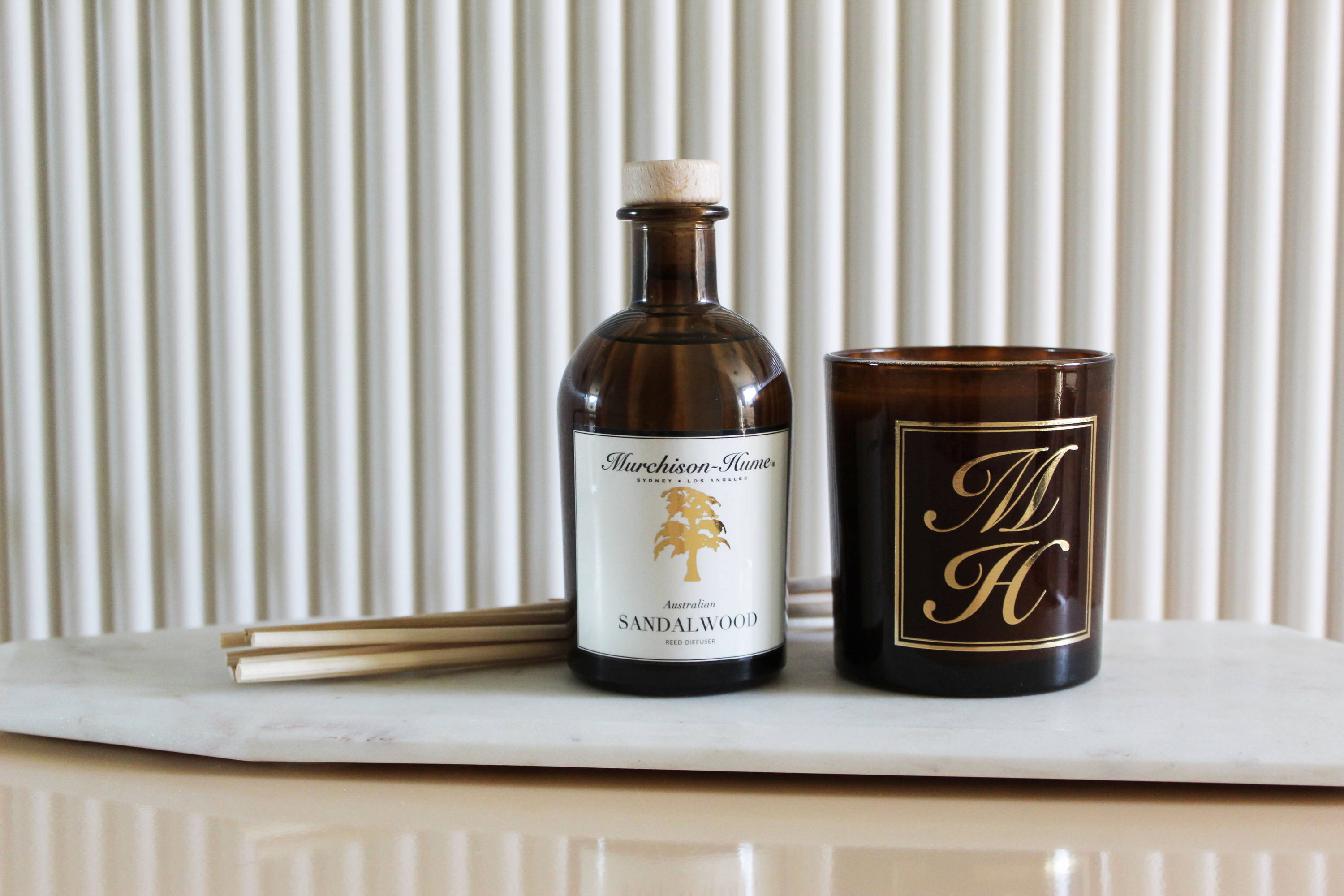 BATH TIME. I'm preaching to myself here because lately, I've been working so late, I either hop through the shower (or straight into my pajamas) and go to bed. But whenever I take the time to do it, nothing relaxes me and prepares me for a restful sleep like a warm bath. Just do it! But…you need a little prep first. Keep your plant-based cleaner handy under the bathroom sink and give the tub a quick once over. IMPORTANT: Never EVER use harsh chemicals in a bath or shower because the residual chemicals go straight into your open pores. "Scrubbing Bubbles" as a body wash? Yeah, no thanks. Make sure your bathroom is clear of visual clutter.

Now, take out only what you'll need: Body wash, bath salts, shampoo, sponge, maybe a mask? Try and put everything else away. When the boys were little, we had to share a bathroom. I kept a basket with a lid next to the tub for their toys so when I was in there for Mama time, I didn't have to look at a plastic submarine or Mr. Shark.  
If you don't have one, consider buying a little stool or chair to keep your bath sheet, an extra hand towel, and maybe a glass of wine while you bathe. I use a stool AND a bath tray. I love setting it all up. It's a little ritual that makes a simple bath feel more like an at-home spa.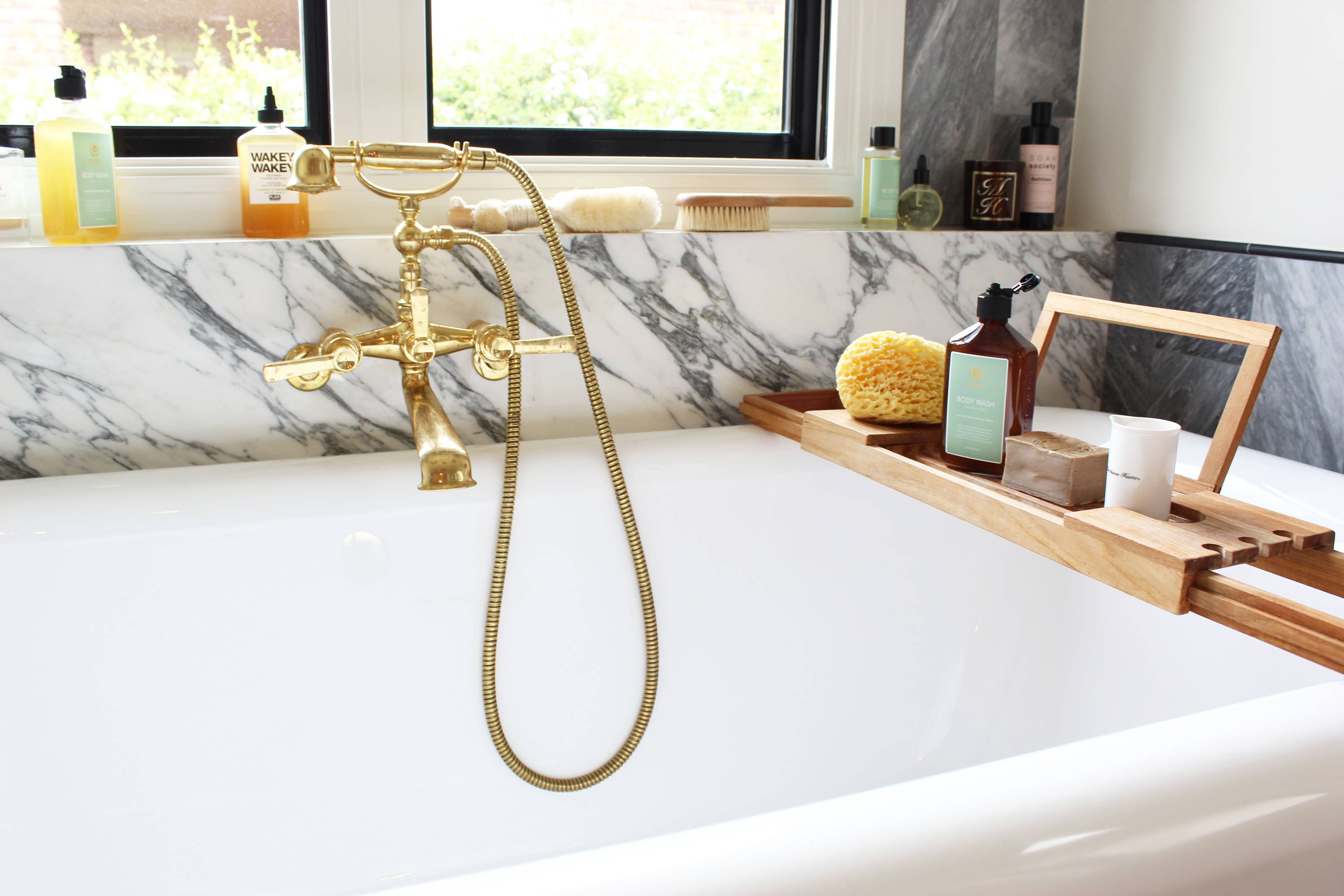 COCOONING. Eating on the sofa while hitting "next episode" is probably my favorite way to relax. But, eating on the sofa is a dangerous proposition (even with slipcovers). I keep a stack of gorgeous Turkish Towels in a basket next to the sofa, to use as cozy covers to protect it (and a cute dish towel to use as an oversized napkin). They're easy to wash, so comfy and make lounging on the sofa more like cocooning. Even with all that stylish protection, an occasional spill gets through. That's where Garment Groom comes in handy.
MUSIC. We all have different musical tastes, but when the poop hits the fan and the stress levels are dialed up to eleven, nothing calms me down more than classical music. I support KUSC, our local Classical Music station (which also happens to be my alma mater). Even the boys like it when I play it in the background. It's a nice break from all the news and turmoil out there.  
We feel a duty to speak out against social injustice that is eroding our country. We want to encourage you to read, watch, listen, learn, and do whatever you can to help right this ship. Please remember to also carve out time to look after yourself, your family, and your home. Everyone needs a moment of calm to retreat back to at the end of the day. 
Stay Safe out there and be well!
---